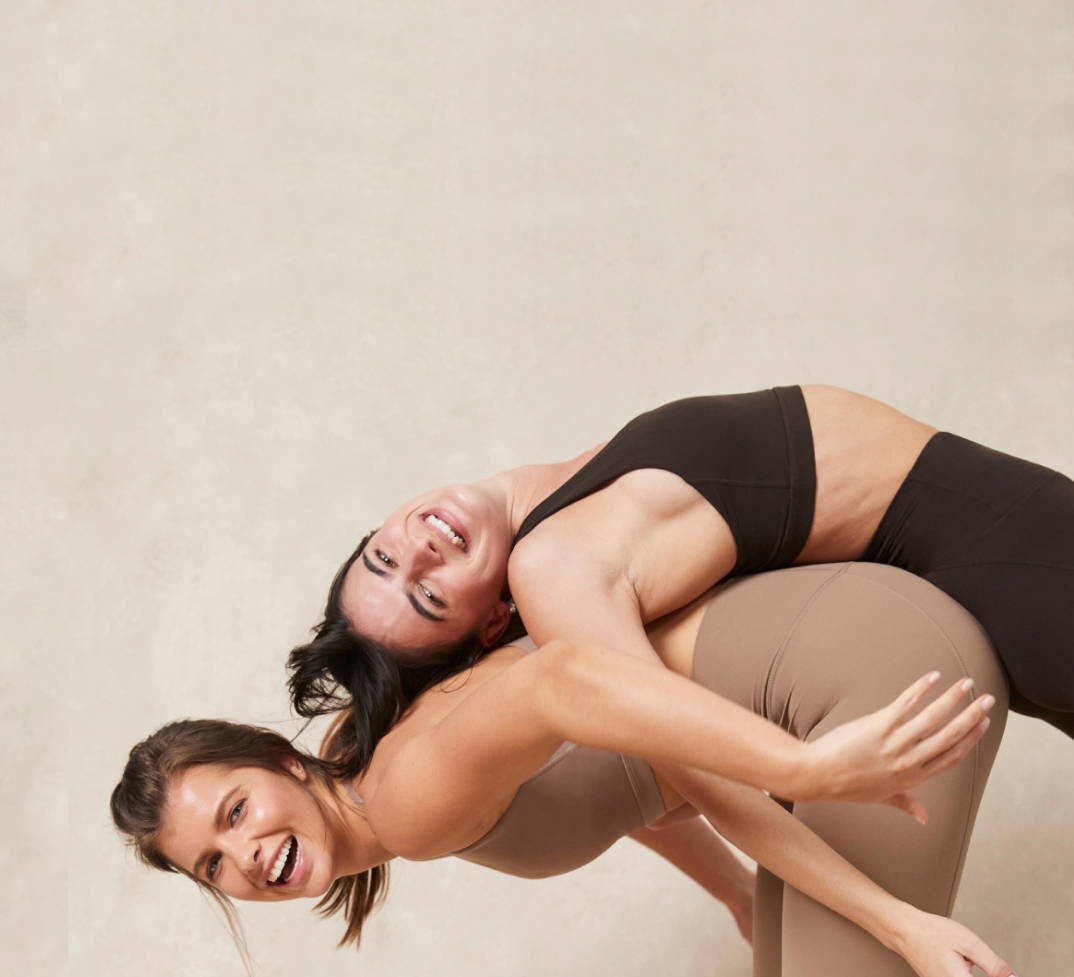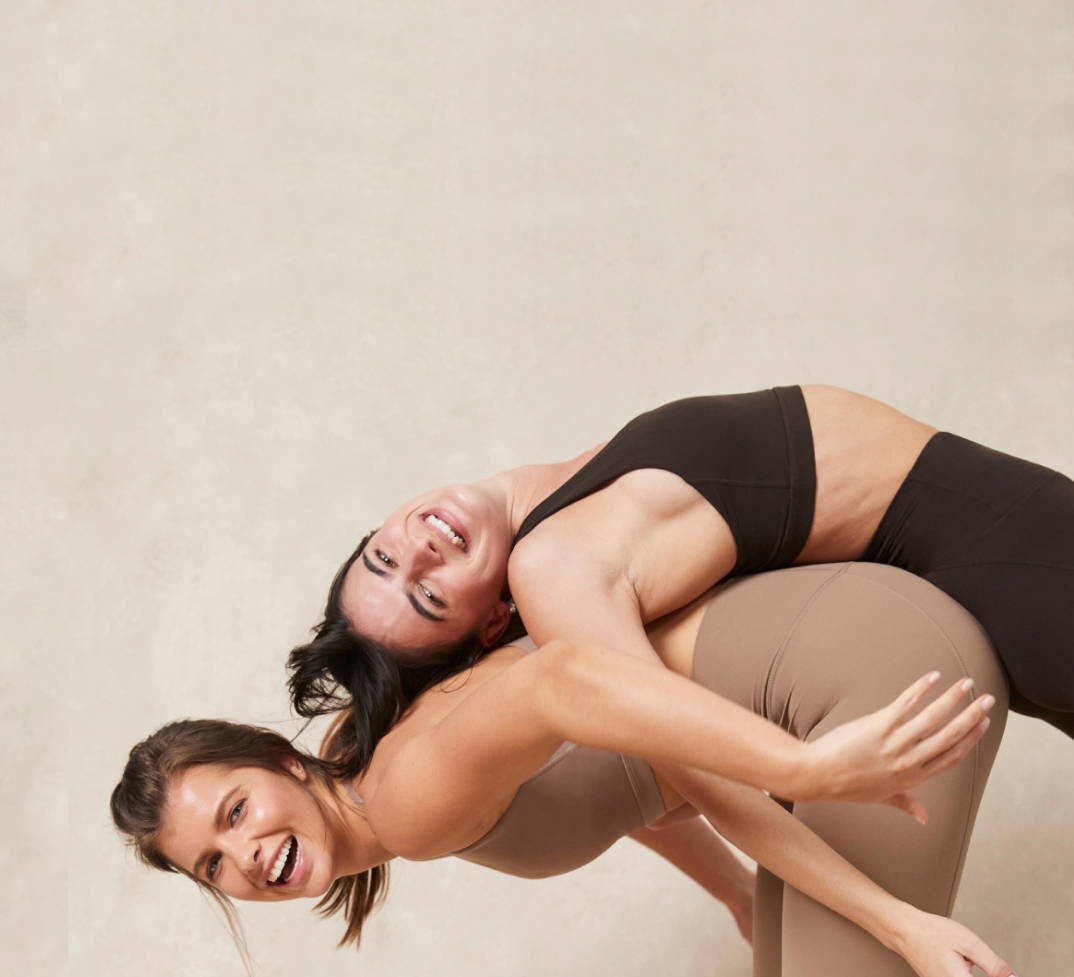 Over the last 10 years we have...
Over the last 10 years we have...

Recycled over 2,000,000
plastic bottles into materials

Achieved 62% sustainable materials across collections

Engineered 5 sustainable fabrics

Diverted 214kg of waste with Upparel
We're working on becoming the most responsible version of ourselves.
Considered choices are the core of our company ethos. Each year we have made improvements to our product, supply chain, and way of doing business, so that we can become the most responsible version of ourselves.
We are dedicated to practicing our craft, consciously, from our activewear and packaging through to our energy consumption and beyond. It's a journey and we're excited to share it.
When we can,
we choose sustainable
When we can't,
we choose responsible
Switched to recycled fabrics within our core collection.
Switched out polybags to home compostable packaging.
Achieved 30% recycled fabrics in our product range.
Developed new recycled materials instead of virgin poly.
Eliminated plastic from swing tags.
Biodegradable mailer bags replaced plastic.
Launched recycled MoveLite Cosy material.
Switched to using recycled polyfill in our outerwear range.
Launched recycled CompressLuxe Eco material.
Minimised production of samples and waste during product development.
New partnership with UPPARREL to minimise fabric waste.
Recycled 1 million plastic bottles!
214kg of fabric waste diverted from landfill with UPPARREL.
Launched CiCLO biodegradable knitwear.
Replaced virgin cottons with recycled and organic varieties from Vietnam.
Launched recycled sherpa and polar fleece.
Our fabrics are made to last, because the most sustainable option is to buy less but better.
We strive to provide the highest quality and most sustainable fabrics year after year, reviewing and upgrading our qualities wherever possible.

Man-made synthetic fibres are key in creating performance activewear fabrics, since they're designed to be put under pressure. They're designed to stretch, bend and spring back. They're designed to sweat in, but not hold onto sweat. They're designed to be worn on repeat in the most strenuous activities and stay held together year after year without tearing at the seams or getting thinner through the fabric.

What we don't love is that traditional polyester and nylon is made using non-renewable fossil fuels, and contributes to pollution through the entire garment lifecycle.


In 2017 We started using polyester made from recycled plastic bottles, which has a significantly lower carbon footprint than conventional. Each kg of mechanically recycled polyester represents a reduction in GHG emissions by more than 70% as compared to virgin polyester.

More recently, we've started to test and trial CiCLO® fibres in new styles, which aims to reduce the persistence of microplastics pollution in our oceans.

No matter the fabric, we will always stand by our products being made to last and fit for purpose, because the most sustainable decision is to buy less but better.


We're headed for 100% sustainable performance wear.
We're always looking to see how we can develop our activewear to be more sustainable, while maintaining the quality and performance values that are key for their function.
100% of our core fabrics are either Oeko-Tex or BlueSign certified, meaning they have been tested for harmful substances. These tests are conducted by independent parties, and take into account numerous regulated and non-regulated substances which may be harmful to human health. The testing criterias are also updated on a yearly basis to capture new scientific information.
99% of our printed activewear range uses an environmentally friendly digital printing technology. Digital printing produces far less CO2 emissions and less wastage compared to alternative printing processes. This process also uses significantly less water compared to alternative printing processes.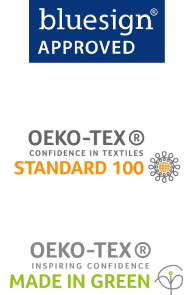 CiCLO® Knit
A super breathable, durable knit that will keep you cool and comfortable. This linen cotton yarn is blended with CiCLO® fibres - a recycled polyester developed to biodegrade at a similar rate to natural fibres. This means less microplastics in our ocean, so it's good for you and our planet.

Buttery soft and lightweight for that second skin sensation. Sweat don't stand a chance. Made using your old recycled plastic bottles so they're good for you and the planet.

Your locked and loaded compression-like fabric that's cool to the touch and 100% sweat endorsed. Made using your old recycled plastic bottles so they're good for you and the planet.


Recycled Sherpa & Polar Fleece
Extra cozy fleece feels soft against your skin and keeps you warm against the chill. Now part of our recycled family (yay!).

Recycled Stretch Woven
Soft, with a matte finish, that feels light on the skin. This technical fabric is stretchy, sweat-wicking and smooth to touch, you can move with ease while feeling supported.

Double Peach Jersey *Lite
Soft and fuzzy both inside and out. Made using your old recycled plastic bottles so they're good for you and the planet.

Modal & Modal Rib Eco
Not only is our modal & modal rib buttery soft, wrinkle resistant and breathes with you all day, our modal fibres are made from renewable wood sources.

Lightweight yet strong with an interwoven cross-hatch texture designed for wear-and-tear resistance. 100% recycled, so it's good for you and the planet.

AirTech Eco
Super airy and lightweight (like a spring breeze) with higher coverage so you can sweat with confidence. Made using your old recycled plastic bottles so they're good for you and the planet.

We're passionate about culture, inclusivity, representation and our ethical responsibility.
We are committed to improving transparency in all areas of our operations. We hold ourselves accountable for how and where our products are made, and stand behind these decisions.
It's important for us that everyone connected to Nimble is treated with dignity and respect. Everyone has the right to safe working conditions and fair wages.
We value our supply partners, and have been working with the majority of them for the last 5 years (that's half our company's lifetime). Our supply factories are located in Taiwan and China, and are experts in their craft.

We're working hard to minimise our footprint.
In 2023 we will launch our CiCLO® Material. CiCLO® is a super, clever innovation that allows synthetic plastic-based fibres to break down more like natural fibres post-use, helping us to reduce microplastics in our environment.



We donate to the Seabin foundation through fundraising in sample sales and the sale of a limited edition prints.




Our mailer and poly bags are compostable, made from bio-based materials that break down into oxygen, water and biomass when industrially composted.
With great responsibility comes a great game plan!
We're holding ourselves accountable to the development of practices that reduce our waste, take care of people and positively impact our industry.
We want you along for the journey.
2023 is going to be our most anticipated year yet.
We're not perfect but we try!

We will power our retail stores with green energy.

Gain visibility on 100% of our Tier 1 suppliers, ensuring they are compliant with our Code of Conduct.

We will redevelop our most used tops fabric (Modal & Modal Rib) to be more sustainable.

We will launch a considered garment care guide with
a goal to increase our garments lifespan and keep them out of landfill.

Our new garment care labels will inform our customers on environmentally friendly washing practices.